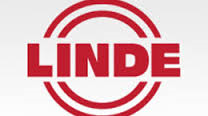 AB Linde Maskiner
Linde machines have operated since 1853 and is now focused on contract production of sheet metal components primarily for the automotive industry. More than half of all heavy trucks manufactured in Europe, for example sheet metal components Linde machines. Working with sheet metal from some millimeters up to 25 mm, we have automatic presses, laser cutting hydraulic presses, welding machines and mount.
Show

more

less

Alimak Group Sweden AB
Alimak is a global leader and pioneer in the design and manufacture of vertical access solutions for the industrial and construction industries.
Alimak provides permanent and temporary high-quality elevators, construction elevators and work platforms built on rack and pinion and traction technology. For over 70 years, Alimak has been a pioneer in the vertical access industry and delivered vertical access solutions to meet the needs of a variety of construction and industrial projects around the world.
Show

more

less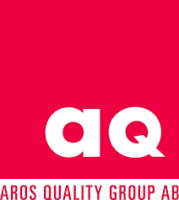 Aros Quality Group AB
AQ Group is a global manufacturer of components and systems for industrial customers with high demands. The business is organized in two segments: System and Component. System includes our business areas Electric Cabinets and System Products. Component includes our business areas Injection Molding, Inductive Components, Wiring Systems and Sheet Metal Processing. Activities are organized in these specialized business areas with operating companies, which offer cost effective solutions for our customers. The consolidated knowledge in the AQ Group, along with a global presence offer unique benefits to customers around the world. Quality is central to everything we are involved in and is something we are constantly working to develop. In our world, quality and efficiency go hand in hand.  AQ Group has since its inception in 1994 shown a steady and fast growth with good profitability. The Group has approximately 3900 employees, including 75% in growth countries outside Sweden. The annual turnover was in 2014 approximately €280 Million. The company is listed on AktieTorget in Sweden and has the highest credit rating of AAA since 1999 and has been awarded with AAA Gold diploma in 2014.
Contact
| | |
| --- | --- |
| Company name: | Aros Quality Group AB |
| Address: | Regattagatan 21 |
| Zip code & City: | 723 48 Västerås |
| Homepage: | www.aqg.se |
| Contact person: | Sture Berglund |
| Phone number: | 021-404727 |
| E-mail: | sture.berglund@aqg.se |
Show

more

less

Assa Abloy Entrance Systems IDDS AB
The ASSA ABLOY Group is the global leader in access solutions. The Group operates worldwide with 52,000 employees and sales of SEK 121 billion. The Group has leading positions in areas such as efficient door openings, trusted identities and entrance automation. ASSA ABLOY's innovations enable safe, secure and convenient access to physical and digital places. Every day, we help billions of people experience a more open world.
Show

more

less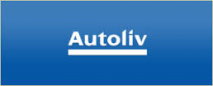 Autoliv Sverige AB
Autoliv is the  world's largest automotive safety supplier with sales to all the leading car manufacturers in the world. We develop, manufacture and market airbags, seatbelts, steering wheels, passive safety electronics and active safety systems such as radar, night vision and camera vision systems. We also produce anti-whiplash systems, pedestrian protection systems and integrated child seats. Our leading market position in automotive safety includes a global market share of approximately 37% in passive safety and more than 20-25% in active safety.
Show

more

less
Beslag & Metall
We are a family Småland companies supplying steel products primarily for the automotive and furniture industries. We have the knowledge, the machines and the great desire to always produce the complete solution.
Show

more

less

Bulten Fasteners AB
Bulten AB manufactures fasteners for the international automotive industry. By 2020, Bulten had approximately 1,750 employees and production units in a total of eight countries in Europe, Asia and North America.
Contact
| | |
| --- | --- |
| Company name: | Bulten Fasteners AB |
| Address: | Box 9148 |
| Zip Code & City: | 400 93 Göteborg |
| Home page: | www.bulten.se |
| Visitor address: | August Barks Gata 6 A |
| Contact person: | Claes Lindroth |
| Phone number: | 076-608 67 54 |
| E-mail: | claes.lindroth@bulten.com |
Show

more

less

Daloc AB
Every single door we manufacture at Daloc has a clear purpose. Like, for example, letting an aspiring trumpet star practice undisturbed and without disturbing. That's how it's been since we started in 1942 with a door that resisted fire. Today, we have a wide range of Swedish-made steel and wooden doors that protect against most things. Everything in one place.
Show

more

less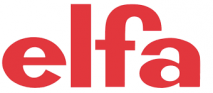 Elfa International AB
Elfa International AB is the parent company of the Elfa corporate group, consisting of four manufacturing units and 8 sales companies in Sweden, Norway, Finland, Denmark, France, Germany and Poland. The Group has three brands; ELFA, and Lumi Kirena. The company was founded in 1948 and has since developed into one of the world 's leading suppliers in the segment dimensioned storage. The product range consists of back and shelving in wood and steel and measure sliding doors in a variety of designs. Sales are mainly through major retail chains and department stores in the furniture, building materials and other specialty stores in about 25 markets via subsidiaries or independent distributors. The Group has 600 employees and sales of approximately SEK 900 million.
Contact
| | |
| --- | --- |
| Company name: | Elfa International AB |
| Address: | Elfagatan 5 |
| Zip code & City: | 593 87 Västervik |
| Homepage: | www.elfa.com |
| Contact person: | Kristian Björling |
| Phone number: | 070-5484679 |
| E-mail: | kristian.bjorling@elfa.com |
Show

more

less

Esskå Metall AB
Esskå Metall AB is part of PVI Industries AB, which consists of 7 companies that mainly supply the automotive industry in Europe with pressed sheet metal parts and bent pipe parts. Esskå Metall presses sheet metal with hydraulic pressing, mechanical pressing, welding and painting. Main customers are heavy vehicle industry.
Show

more

less